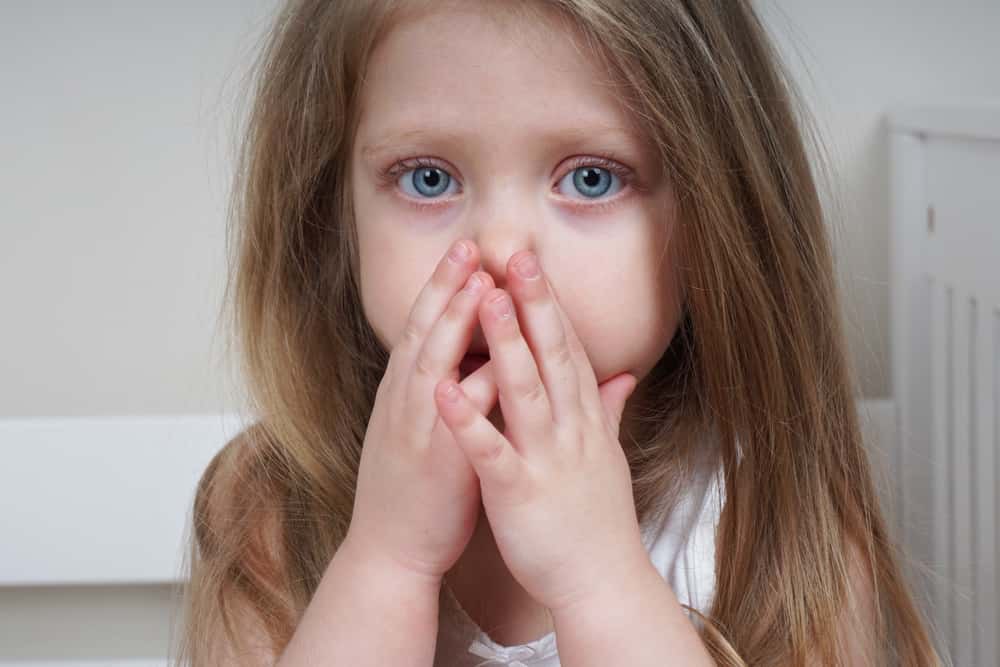 For most children, mild congestion is not always a cause for concern. However, persistent congestion or a nasal obstruction can impact daily living and pose a serious risk. In babies, nasal congestion can severely impact the ability to breathe. Congestion may be caused by environmental factors from trees, weeds, and grasses or non-allergic disorders. Nasal congestion can be a symptom of an underlying health condition.
Nasal congestion in children
The body is filled with thousands of blood vessels that work together to allow for optimal blood flow throughout the body. The sinus cavity is full of vessels and mucous membranes that become inflamed and swell when exposed to allergens, infection, or other hazards. Mild congestion generally clears on its own, with or without home remedies, but some children require medical treatment.
Nasal obstruction in children
A nasal obstruction in children is often caused by the insertion of a foreign object. Children tend to insert small objects, like beads or marbles, in the ears and nasal cavities. An obstruction is the result of something blocking the nasal passage on one or both sides, whether that be a foreign object or excessive mucus. Unless the obstruction is caused by a foreign object, the obstruction is a symptom of an underlying condition.
Symptoms of nasal congestion in children
Nasal congestion is easily seen in children and often presents with similar symptoms including:
Symptoms of nasal obstruction in children
The most obvious symptom of nasal obstruction is when a foreign body obstructs the nasal passages that can be seen externally. For an obstruction that cannot be visualized, symptoms may include:
Increased difficulty breathing through the nose
An impacted sense of smell
Causes of nasal congestion in children
Nasal congestion is a symptom of an underlying condition that may be caused by several things. To better understand how to treat congestion, you must first determine the root cause.
Common causes of nasal congestion include:
Infection
The common cold, flu, upper respiratory infection, and other infections are common causes of nasal congestion. The infection causes swelling and inflammation within the nasal cavity, causing fluid to build up and block the nasal passages.
Allergies
Allergic rhinosinusitis is triggered by the body's response to an allergen or irritant in the environment.
Seasonal allergies
Seasonal allergies occur at specific times throughout the year when a specific allergen is present. Causes for seasonal allergies include pollen from weeds, grass, and trees — often present during fall and spring but depending on where you live.
Perennial allergies
Perennial allergies are caused by allergens that are present year-round. These allergens may include pet dander, mold, and dust mites.
Non-allergic rhinosinusitis
The body's response to an airborne irritant that is not caused by environmental factors or other allergens is known as non-allergic rhinosinusitis. This may be caused by chemicals, air pollution, and smoke from fire, cigarettes, or cigars.
Those who are immunocompromised, like patients undergoing chemotherapy, are at an increased risk of infection, making them more likely to experience nasal congestion.
Though allergens and infections are the common cause of nasal congestion, other things could be the culprit including:
Body positioning.

Some people experience an increase in nasal congestion when lying in a certain position. By repositioning the body, you can help the trapped mucus drain easily.
Reduced mucous transportation.

Conditions like dyskinesia and cystic fibrosis can make it more difficult for the body to transport and excrete mucus.
Structural abnormalities.

An abnormality may be present at birth (congenital) or be caused by trauma.
Causes of nasal obstruction in children
One of the most common causes of nasal obstruction in children is a foreign body obstruction caused by the child inserting a small object in one or both nostrils. Children often insert small beads, peanuts, and other small objects into the nose and ears.
Other causes of nasal obstruction include:
Illness
The common cold or flu is known to increase the production of mucous within the sinus cavity. When mucous cannot drain properly, it becomes impacted within the nasal passages, causing an obstruction.
Injury
A traumatic injury can damage the septum, the wall of tissue that separates the nostrils. The septum is made up of a small bone surrounded by cartilage. When the septum is damaged, it causes a small shift in the wall that alters how air flows and mucous drains.
Treatment options for nasal congestion in children
Nasal congestion is a symptom of a bigger disorder. While congestion can make daily living a bit uncomfortable, it often requires little to no treatment. For those who are suffering from congestion, treatment varies based on the underlying cause and how severe the congestion has become.
For those with minor congestion, home remedies can be used to treat the congestion including:
Staying hydrated by drinking ample fluids like water.
Taking a warm, steamy shower to help break up mucus.
Using over-the-counter antihistamine medications or decongestants.
Elevating the head while sleeping to allow fluid to drain.
When at-home methods are not enough, a trip to the doctor's office can help. Your doctor can get to the root cause of congestion, like a bacterial infection or respiratory infection, and prescribe medication that targets the problem. A doctor may prescribe medication to thin the mucous, antibiotics to treat an infection, and corticosteroid nasal spray to decrease inflammation.
Treatment options for nasal obstruction in children
The root cause of nasal obstruction will determine how it is treated in children.
Non-surgical treatment
When the obstruction is caused by excess fluid buildup, swelling, and congestion, non-surgical treatment is recommended. This includes the use of intranasal antihistamines or intranasal corticosteroid sprays, oral antihistamines, and nasal wash to clear the sinus cavity.
Surgical treatment
When non-surgical treatment is not warranted, surgery to remove the obstruction is recommended. Surgery may include:
Excising a foreign object with specialized tools and equipment
Cauterizing or removing turbinates to alleviate allergy symptoms and improve airflow
Septoplasty, a corrective procedure performed to realign a deviated septum
Endoscopic sinus surgery using small instruments to remove a blockage
Adenoidectomy to remove enlarged or infected adenoids
Surgical removal of a cyst blocking the nasal passage
Treating nasal congestion and obstruction in children at Houston ENT and Allergy
At Houston Ear, Nose, Throat, & Allergy, we have been providing the quality care you can trust for more than 100 years at our 10 convenient locations throughout Houston and the surrounding areas. Our team of board-certified Otolaryngologists, allergists, sleep medicine physicians, audiologists, and facial plastics and reconstructive surgeons work alongside each other to ensure each patient is treated for all conditions that are causing negative symptoms.
Countless disorders affect the ears, nose, and throat as well as produce allergy symptoms. By providing care by multiple specialists like an allergist and board-certified ENT, we can better treat each patient to help them recover quicker and prevent future attacks. Our team uses modern technology and techniques to accurately diagnose, treat, and provide patient education for prevention.
At Houston Ear, Nose, Throat, and Allergy, treating each patient as if they are the only patient we are seeing is our top priority. We ensure every concern is heard, all questions are answered, and each patient leaves feeling satisfied with the results provided and treatment received.
Our team of experts provides many services, including:
Allergy services

ENT services

Facial plastic surgery

Voice and swallowing services

Balloon sinuplasty

Hearing services

Hearing aid and cochlear implants
We treat a variety of conditions like sleep disorders, allergy and sinus disorders, ear and balance disorders, hearing, sleep apnea, snoring, and all other conditions of the ears, nose, throat, and structures related to the head and neck.
At Houston Ear, Nose, Throat, and Allergy, we understand the importance of swift treatment, which is why we provide same-day services and 24/7 access to scheduling. Schedule your appointment today. Office: 281-649-7000