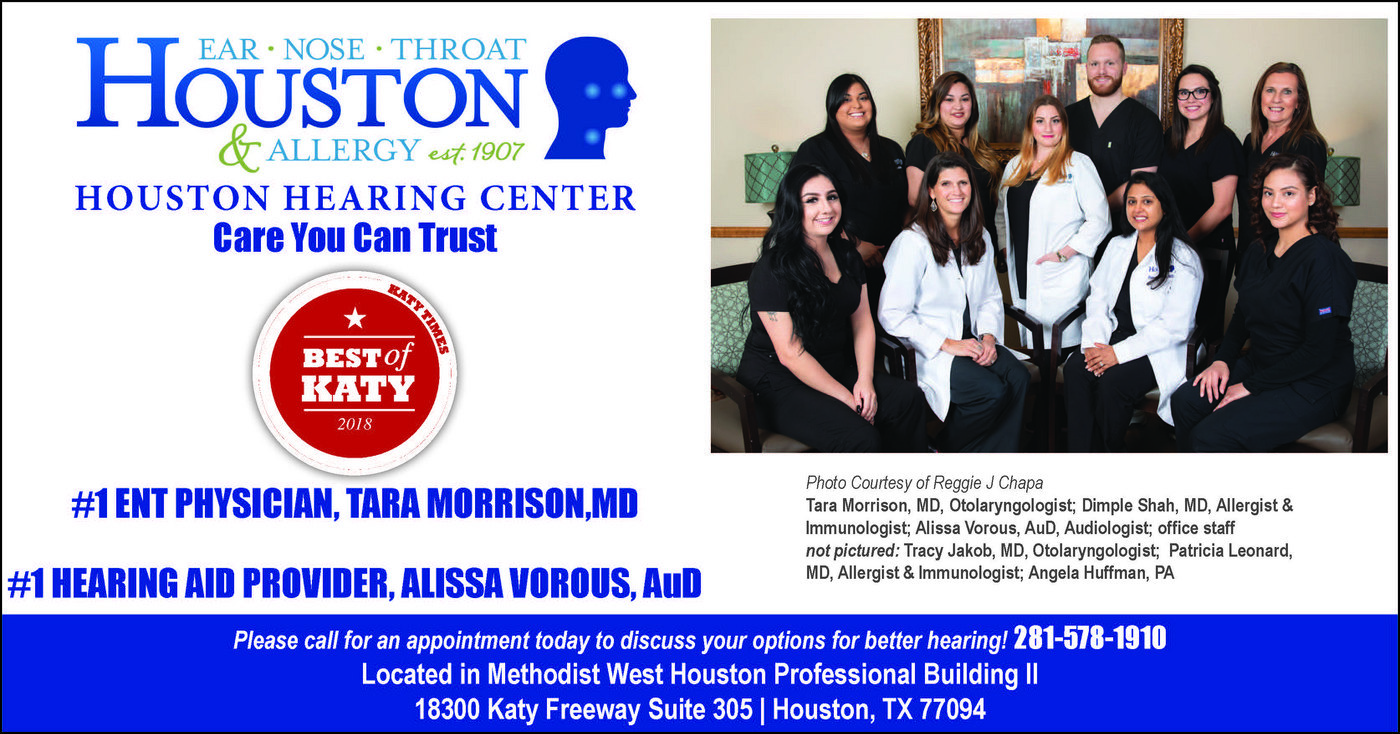 Katy ENT Doctor
281-578-1910 | 18300 Katy Freeway, Suite 305, Houston, Texas 77094 (Get Directions) | Monday – Friday: 8:00am – 5:00pm
Houston ENT & Allergy has several locations and our Katy allergy clinic is proud to serve the western Houston area and its residents that suffer from breathing, hearing, sleep, and other head and neck conditions. Our ENT specialists are trained to diagnose and treat any condition that affects a person's ears, nose, or throat. If you're experiencing dizziness or imbalance due to an inner ear disorder, or are having trouble breathing due to seasonal allergies, please come see us right away.
We treat a number of ENT conditions, including:
Our Katy ENT services include:
Sublingual Immunotherapy for allergy sufferers
Pillar Procedure to correct snoring problems
Pressure Equalization (P/E) tubes for children
and many more
Nearly one out of every four Americans suffers from allergies, and if certain symptoms or issues go untreated, your life can be severely affected. If you need an ear, nose, and throat doctor in the Katy area, take the time to visit Houston ENT & Allergy today. Our doctors will speak with you about your options regarding treatment and will focus on finding the relief that you need.